Brahmanbaria Polytechnic Institute
Islampur, Brahmanbaria
Phone: 88-08327-56151, , Fax: 88-08327-56151
Email Us
Principal:
Engineer Md. Abul Kalam Azad 
Brahmanbaria Polytechnic Institute of Bangladesh
Brahmanbaria Polytechnic Institute is the best polytechnic in Bangladesh. This polytechnic is maintained by the Bangladesh Technical Education Board (BTEB). This is one of the best Diploma in Engineering Institutes in Brahmanbaria. This polytechnic is fully maintained by the Technical Education Board Dhaka, Bangladesh.
This polytechnic teaches technical education-related subjects such as Computer engineering, and electro-medical engineering. And Refrigeration and air condition engineering technology, Architecture and Interior Design Engineering technology. This polytechnic also has good teachers for each department in Brahmanbaria Polytechnic Institute.  You can get more information in Brahmanbaria Polytechnic Institute below.
Brahmanbaria is a Historical place in Bangladesh. And we know that this Polytechnic is good for Refrigeration and Air Conditional Engineering. Because of this Polytechnic teachers are so good and their studies are also good. So without any reason or tension, you admit this polytechnic of the subject. If you change this subject in Brahmanbaria then study and make your life from here. The other subject is also good for students in this Polytechnic.
General Information of Brahmanbaria Polytechnic Institute 
| | |
| --- | --- |
| | Information |
| Short Name | BBPI |
| EIIN | 132346 |
| Type | Govt. Polytechnic  |
| Established  | 2005 |
| Accreditation  | Bangladesh Technical Education Board (BTEB) |
| Location | Islampur, Bijoynagar, Brahmanbaria |
| Website  | https://bbpi.gov.bd/ |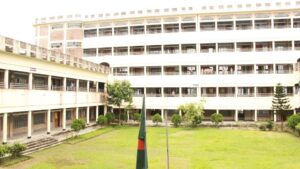 Department Name of Brahmanbaria Polytechnic Institute
| | |
| --- | --- |
| SL | Department |
| 01 | Architecture Technology |
| 02 | Computer Science Technology |
| 03 | Electro-medical Technology |
| 04 | Refrigeration & Air Conditioning Technology |
Computer Engineering 
What is computer Engineering technology? Now the best engineering technology is computer Engineering technology. You can also learn here about computer engineering latest info.
Electro-medical Engineering 
What is Electro-medical Engineering? Diploma in Electromedical Engineering fully detailed information you can find here.
Refrigeration and Air Conditioning Technology
Refrigeration and air conditioning technology is a new and effective technology. But it is a very effective engineering technology for every world. You can learn about more refrigeration and air conditioning technology information here. This is the best study Technology at Bragmanbaria Polytechnic Institute.
Architecture Technology
What is architectural Engineering? Architecture and interior design diploma in engineering fully more detailed information you can get this site.